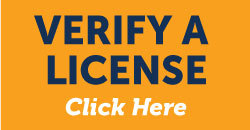 Effective July 1, 2023, physical therapist and physical therapist assistant licensure has transitioned from the South Dakota Board of Medical and Osteopathic Examiners to the South Dakota Board of Physical Therapy.

Mission:
To protect the health and safety of the public by licensure of physical therapists and physical therapist assistants and enforcement of statutes, rules, and regulations governing the practice of physical therapy, including the appropriate processing and resolution of complaints.
NOTE: During the transition from the Board of Medical and Osteopathic Examiners, there may be a delay in application processing. 
Applicants with questions can contact the board executive secretary, Brooke Tellinghuisen Geddes at office@sdlicensing.com or 605-642-1600.
Board Members
Patti Berg-Poppe, Physical Therapist
Leonard Suel, Physical Therapist
Rebeca Schmitz, Physical Therapist
Matthew Weigel, Physical Therapist
Brad Thuringer, Physical Therapist Assistant
Linda Ahrendt, Public Member
Janelle Toman, Public Member
Officers
Patti Berg-Poppe, President
Leonard Suel, Vice President
Rebeca Schmitz, Secretary
Board Meetings
Upcoming meetings, agendas, materials, and minutes are posted on the State of South Dakota's Boards and Commissions portal.