Bright Start supports expectant, first-time moms by connecting you with a free personal nurse to walk alongside you every step of your pregnancy. Bright Start nurses meet you where you're comfortable and they're a text away to connect over everything from common concerns to preparing for childbirth. Most importantly, your nurse helps you build confidence in your decision-making as a mom.

As you build a relationship with your nurse, they'll help you access essential services like prenatal care and learn more about child development. From the start of your pregnancy, until your child turns two, your Bright Start nurse will guide you in setting personal goals while encouraging you along the way. To begin receiving clarity and support for your pregnancy, refer yourself to Bright Start today.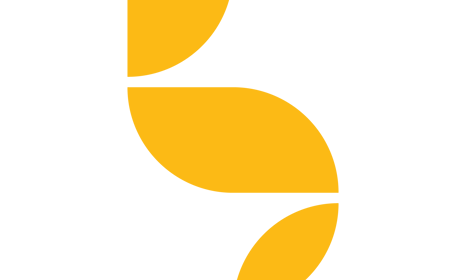 Referral Form
Use this form to refer patients, loved ones, or yourself and we will get back to you with information on the program.
A Bright Place to Start
Access prenatal care and nutritional guidance.

Learn about child development.

Practice breastfeeding, home safety, and safe sleep positions.

Set personal goals and design strategies for your family.

Connect to resources that give you and your child a bright start, like healthcare, family planning, pediatric care, childcare, early childhood programs, job training, and continuing education.
"My nurse makes me feel like I'm an amazing mom."
As we expand Bright Start across the state of South Dakota, you'll join a long list of moms who had their pregnancies supported by their own free personal nurse. Here's how Bright Start impacts their lives:
"My nurse became like family to me."

"It's a validating feeling for your emotions, your concerns."

"My nurse helps me sort through the advice I get from friends and family to help decide what I want to do."

"My nurse really listens and is open to any conversation."

"This information I get is just right for my baby's age–potty training, temper tantrums, how she learns."
Frequently Asked Questions
If you're a first time-mom living in South Dakota and meet our income requirements or are experiencing a qualifying risk factor, you're eligible for a free personal nurse. To know for sure, please fill out our referral form.
The South Dakota Office of Child and Family Services partners with the Black Hills Special Services Co-op, Children's Home Society of South Dakota, and the South Dakota Foundation for Medical Care. Find your match by filling out our referral form, or contact a nurse in your region below.
Absolutely! While you are your nurse's main focus, building a support system creates a positive environment for you and your baby. Your baby's father, family members, and friends are all welcome to join visits.
You'll start working with a free personal nurse from pregnancy up until your child's second birthday.
Since Bright Start is designed to start during your pregnancy, the program isn't the right fit for new moms. However, if you're a new mom who needs extra support, we recommend visiting Strong Families South Dakota to see all of the support the state has to offer.
We accept referrals from expectant mothers, friends and family, healthcare providers, clinics and hospitals, schools, and community agencies.
Talk to a Bright Start Nurse
If you would rather talk directly to a nurse in your region before filling out our referral form, text or call the Bright Start office at 605-206-1438 or 605-496-0029.