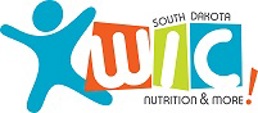 The South Dakota WIC (Women, Infants, and Children) program, administered by the South Dakota Department of Health, provides eligible participants with nutritious foods, nutrition education, and support services to ensure the well-being of mothers and young children. The program focuses on addressing nutritional deficiencies, promoting healthy eating habits, and preventing health problems related to inadequate nutrition.
Some key features and components of the South Dakota WIC program may include:
Eligibility: The program is designed for low-income individuals who meet specific income guidelines and have a nutritional risk, which can be determined through health and dietary assessments.
Nutritious Foods: Participants receive vouchers or electronic benefit cards that can be used to purchase a variety of nutritious foods such as fruits, vegetables, whole grains, dairy products, and infant formula. The food packages are tailored to meet the specific nutritional needs of pregnant women, breastfeeding mothers, infants, and young children.
Nutrition Education: The program offers individual and group counseling sessions where participants receive guidance on proper nutrition, meal planning, breastfeeding support, and infant feeding practices. The goal is to promote healthy eating habits and provide participants with the knowledge and skills necessary to make nutritious choices for themselves and their families.
Referrals and Support Services: South Dakota WIC connects participants with other health and social services in the community. This may include referrals to healthcare providers, immunization services, prenatal care, and assistance with accessing additional resources such as healthcare coverage, child care, and family support programs.
Breastfeeding Support: The program places a strong emphasis on supporting and promoting breastfeeding as the optimal feeding choice for infants. Trained staff provide guidance, education, and support to breastfeeding mothers, including help with common breastfeeding challenges and access to breast pumps if needed.