Mission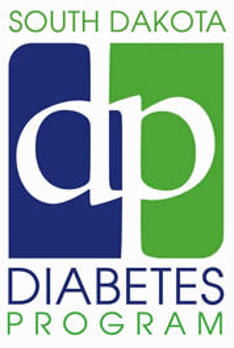 Working collaboratively to improve the quality of life for all South Dakotans at risk for, or affected by, diabetes.
Vision
South Dakotans living free of the burden of diabetes.
The South Dakota  Program is part of the South Dakota Department of Health, Office of Chronic Disease Prevention and Health Promotion. The program receives funding from the U.S. Centers for Disease Control and Prevention to use towards prevention and population-based intervention aimed at South Dakotans at risk for and with diabetes.
The program works to:
facilitate partnerships with the South Dakota Diabetes Coalition, healthcare systems, communities, organizations, and other stakeholders;
collect and disseminate diabetes surveillance and evaluation data to implement program development and guide policy-making;
assist with efforts to reach disparate and high-risk populations affected by diabetes throughout South Dakota;
coordinate the development of population-based community interventions; and
provide accurate and up-to-date diabetes educational materials to health professionals.
To learn more about statewide diabetes efforts, please view the .