When the pressure of the blood against blood vessel walls is too strong it is called high blood pressure, or hypertension.
High blood pressure can cause damage to the vessels when left untreated and lead to other problems, including heart disease, stroke, and kidney disease.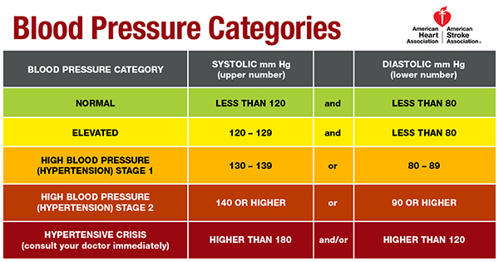 ---
How to Keep a Health Blood Pressure
To maintain healthy blood pressure, it is important to adopt a healthy lifestyle and make certain changes in your daily routine. Here are some key strategies for keeping your blood pressure within a healthy range:
Follow a diet that is low in sodium, saturated fats, and cholesterol. Incorporate plenty of fruits, vegetables, whole grains, lean proteins, and low-fat dairy products into your meals. The Dietary Approaches to Stop Hypertension (DASH) eating plan, recommended by the Centers for Disease Control and Prevention (CDC), is particularly effective in managing blood pressure.
Excess sodium can contribute to high blood pressure. Aim to consume no more than 2,300 milligrams (mg) of sodium per day, or even less if advised by your healthcare provider. Be mindful of the sodium content in packaged and processed foods, and opt for fresh ingredients whenever possible.
Regular exercise can help lower blood pressure and improve overall cardiovascular health. Strive for at least 150 minutes of moderate-intensity aerobic activity or 75 minutes of vigorous-intensity aerobic activity each week, along with muscle-strengthening activities on two or more days.
If you are overweight or obese, losing even a small amount of weight can significantly lower your blood pressure. Work towards achieving and maintaining healthy body weight through a combination of healthy eating and regular physical activity.
Drinking excessive amounts of alcohol can lead to high blood pressure. For men, it is recommended to consume no more than two alcoholic beverages per day, while women should limit their intake to one drink per day.
Smoking damages blood vessels and can raise blood pressure. If you smoke, consider quitting. Seek support from your healthcare provider or participate in smoking cessation programs to increase your chances of success.
Chronic stress can contribute to high blood pressure. Find healthy ways to manage stress, such as regular exercise, relaxation techniques (e.g., deep breathing, meditation, yoga), or engaging in activities you enjoy.
It's important to consult with your healthcare provider for personalized advice and to monitor your blood pressure regularly. The CDC provides reliable and evidence-based information on maintaining a healthy lifestyle and preventing chronic diseases. 
Preventing and Managing High Blood Pressure
If you have been diagnosed with high blood pressure, talk to your healthcare team about ways to control your blood pressure. Learn more about how to prevent and manage high blood pressure.